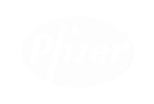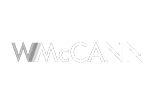 DETAILED EDITING
All voiceovers are carefully edited on Izotope RX and delivered to the highest standard.
We edit the recording carefully to remove sounds of saliva and breaths.
Compression and Equalization
Compression consists of dynamic control of the voice over. Receive uniform audio with better intelligibility. We equalize all the phrases in order to guarantee the perfect balance between clarity and "body".
Unlike most voice actors that provide MP3, we deliver our audio in high definition (WAV or AIFF 48Khz 24bits). Quality first.
Do you need a specialized effect, pitch shift or acceleration? Leave it to us.
Voice-Over On Demand
A little about us.
Voice Hansa is a voice-over agency based in Switzerland and Brazil, offering voice actors in all languages. We also offer mixing, post-production, and sound design for advertisement and film. Our voice marketplace presents voice artists with different voice profiles. Explore by category, role, vocal quality, and more to find your perfect voice. Listen to custom auditions to find your perfect voice, then select and hire your preferred talent. Receive high-quality auditions (often in minutes) and a quote that fits within your budget. Depending on the complexity of your job you can receive your final audio files in as little as a day.
We are a member of the Jacarandá Group. Since 2008, Jacarandá is a leading company in the audio industry covering different specialties like Music Licensing (Noisy Raccoon) and Orchestral Recording (São Paulo Studio Orchestra). Our high-end recording studio is also used as a film location, live transmissions, and events. Loc On Demand is our Brazilian division and currently represents the most influential private voice over agency in the country. We have a strong commitment to contribute actively with the VPS/ASP (Vereinigung professioneller Sprecherinnen und Sprecher) and VDS (Verband Deutscher Sprecher e.V.) standards, honoring the best business practices.